Click here to add your own text
MINNA & THE DREAM BUILDERS
Minna's life is turned upside down when her dad's fiancée and her daughter move in. Her new stepsister, Jenny, turns out to be a mean terror. One night Minna discovers a world behind her dreams, and that she can get back at Jenny by manipulating her dreams. But interfering with people's dreams has dire consequences, and Minna goes too far so Jenny ends up in a coma. Everyone says it is an accident, but Minna knows it is her fault. Minna must enter the dream world one final time and Minna must face and change the living nightmare, she has created, in order to save her new family. Minna has learned that the only way to make your dreams to come true is to wake up!
"Many years ago I dreamt that I was able to break through the walls of my dreams and enter a world behind them. This is the main source of inspiration for "Minna & The Dreambuilders". Thematically, the project is akin to films like "Coraline", "Spirited Away" and "Inception". It will be characterised by unreal, bizarre dream sequences which form a sharp contrast to Minna's dull everyday life. The visual style of "Minna & the Dreambuilders" is envisioned as a fully CG animated feature film. It will have a stylish look that incorporates French graphic novel style mixed with traditional design elements, as seen in the Pixar movies. Our concept of the 1800s theatre world behind our dreams will spark interest in the audience not just for the film but also for the games and interactive graphic novels and electronic publications we plan to produce in parallel. The compelling characters and the enormity of the universe demand multiple stories and multiple platforms."
Kim Hagen Jensen, Director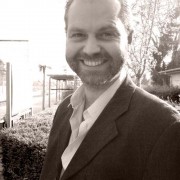 Kim Hagen Jensen
Director
Kim Hagen Jensen is located in Copenhagen. Presently he is directing and working on story development for First Lady Film Dk and Rovio Entertainment Ltd Finland.
He has a background in 2D classical character animation. Starting out as a character animator at Disney veteran Don Bluth's studios in the eighties, he moved on to supervising special effects on major feature productions and later stepped into story development and directing.
Minna & The Dream Builders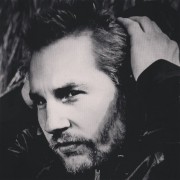 Søren Grinderslev Hansen
Screen Writer
Søren was born October 4, 1985 and already knew the age of six, he would make films. Søren is a 100% self taught screenwriter and wrote his first feature film script of over 90 pages when he was 15 year old. Since then, Søren has written at least two films scripts a year, and he has been sparring with a variety of directors. So far, Søren have had two feature films premiered in cinemas: MY BEST ENEMY and DANNY'S DOOMSDAY. Søren has been an episode writer on the second season of TV2 series DICTE and episode writer on 20 webisodes of the DR Youth Series: MILLE. Currently Søren is developing the scripts on two animated films. A superhero story with Cav Bøgelund (Brothers in Arms) for Movie Maker, and MINNA & THE DREAM BUILDERS for First Lady Film.
Minna & The Dream Builders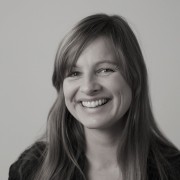 Nynne Selin Eidnes
Producer
Nynne Selin Eidnes comes from a long background of filmmaking. She entered the Danish film Industry in 1995, where she started in PR. She then moved on to working as an AD, and worked on commercials, features and tv-series. She has worked in all fields of production, as an editor, post producer and technical director before moving on to line producing and producing. (MARCO MACACO, WILL-BOT, GROWING PAINS) She is one of the founders of the independent film school in Denmark: Super16.2012 she started FIRST LADY FILM, a Copenhagen based Production Company that focuses on fantastic films for a young audience. She is a member of EDN and an EAVE 2011 graduate. In 2010, Super16 received an honorary Bodil for its contribution to the Danish film industry
Minna & The Dream Builders
First Lady Film
Pasteursvej 12, 4
1799 Copenhagen V
nynne@firstladyfilm.dk
www.firstladyfilm.dk